Paddock Fever
By Lisa's Blog | February 04, 2013 at 03:31 PM EST |
No Comments
During warmer weather our horses get plenty of time to tear around big pastures. In this icy, crusty snow season, however, they stay in the paddocks.
We've got nice big paddocks. Candy and Samee share over ten thousand square feet and hardly ever leave the "blessed corner" anyway. That's the corner where the cool horses get to stand. If you are a horse, you can tell right away where it is. Some uncool horses will even give up pasture time just to stand there.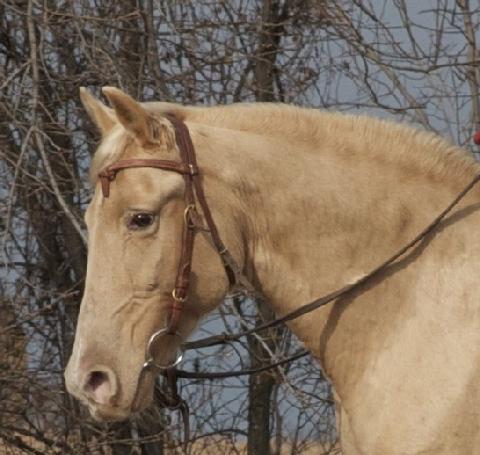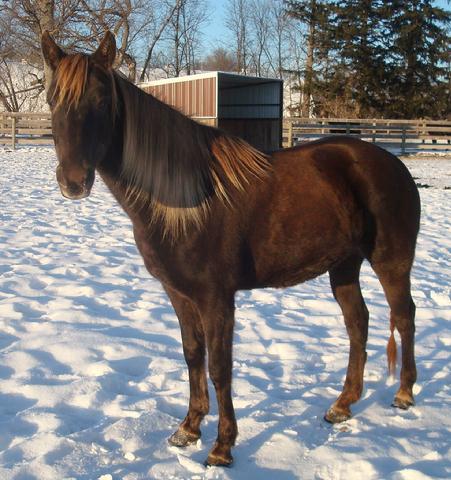 After a very long series of frigid, boring days in the paddock, our demur Candy (left) decided this morning that she needed to "get out of the house." When Ron opened the gate to come in with the tractor and scrape manure, Candy just gaited her pretty little self out. Not one to mess with a mare, Ron closed the gate and got to work.
When I came out of the house in my insulated Carrhart ensemble Candy looked over at me but did not stop pawing to get at the delicious dried-up, frozen brown grass the snow covers in our yard.
Everything Candy does makes sense to me. I left her to her work with visions of the incredible mares who safely delivered foals on the frozen Asian Steppes of yore to make our modern breeds possible.
Of course, Samee greeted me at the gate. I agreed with her case so quickly that she wasn't quite ready to come through into the rest of the world when I opened the latch for the bright red steel gate.
As soon as she was through, however, the energy just lit up her feet, flowed over her back and up through her pretty head in a perfect curve. She didn't need to save the equine race by eating she needed to show how incredibly beautiful the world is by moving her feet!