Praziquantel for Humans
By Lisa's Blog | February 09, 2013 at 03:24 PM EST |
No Comments
My husband (Ron) is a huge fan of The Carter Center. They have this ambitious program to eliminate human parasitic diseases in Africa. Reading their annual report it caught my eye that they use praziquantel to treat schistosomiasis.
This waterborne parasitic infection commonly affects school kids, damaging their internal organs. Bloody urine is the most common symptom. These kids all show their sample in the photo below.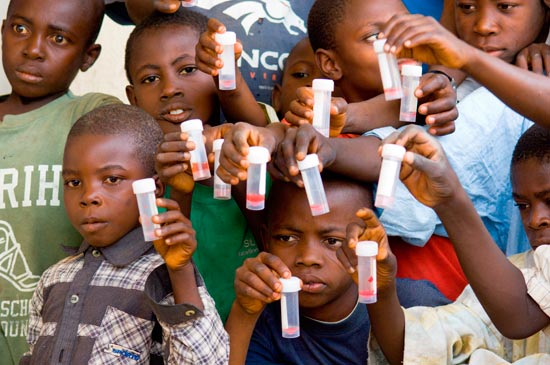 Kids get it from swimming in polluted water. Cleaning up the water is a very long term job. In the mean time, the kids are getting an annual does of praziquantal to control the worms.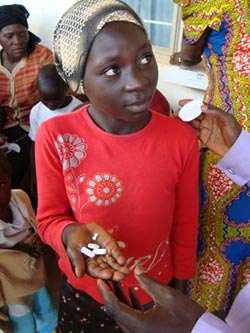 Horse people know praziquantal as the active ingredient in Zimecterin Gold or EquiMax that kills tapeworm. We use it for our herd once a year after the hard frosts in December.
Now I think about those kids when I'm dosing my herd.